The KÄSI Backpack! Our signature 2-1 backpack. Works as both a backpack and casual handbag. Unique patterns from Finland. Designed by Tour du Monde, handmade tote bag. All handles and accents made by genuine Italian leather.
Dimensions
Width: 30 cm
Height: 26 cm
Match: 13 cm
Handle Length: 12 cm
Weight: 497 g
Material: Cotton/Linen Canvas
KÄSI BACKPACK
Is it a backpack?
Is it a handbag?
It's the KÄSI Backpack!
"KÄSI" translates to "Hand" in Finnish
Our multifunctional backpack/handbag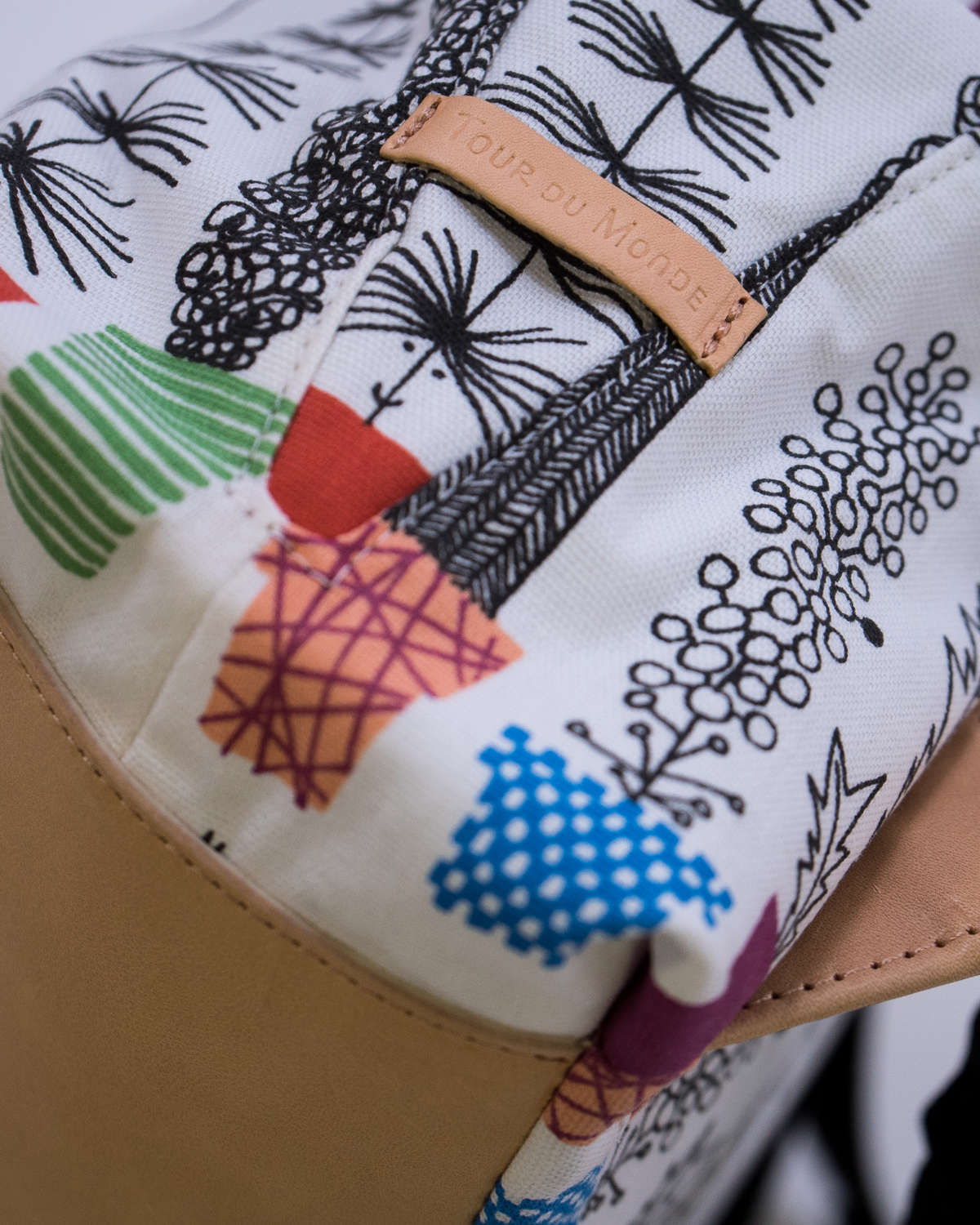 Bottom Reinforced with leather for stability!